Some tips to get the best out of your H.Koenig food processors.
Change your fruit juice to a smoothin thanks to your H.Koenig Génie 2 or Génie3 blender.
In your H.Koenig blender, add your fruit juice and add a yoghurt or some buttermilk. Blend and enjoy!
Try novelty by preparing a tomato jam with your Génie2 or Génie3 H.Koenig Blender.
You will need:
2kg of tomatoes, 1kg of sugar, 3 cinnamon sticks, 5 cloves
Let the tomatoes soak in water for 2 hours. Remove the seeds and mix them in your H.Koenig Blender till you get a smooth paste. Pour this paste in a large pan and cook on a medium heat with the sugar, cloves and cinnamon until it thickens. Remove the cloves and cinnamon sticks. Serve on toasts.
Prepare the dough for crepes in your Genie2 or Genie3 H.Koenig blender.
Gain time by preparing a smooth crepes dough with your H.Koenig blender in a few minutes: add all the liquids in the blender (milk, melted butter, beaten eggs and extracts) and all the dry ingredients (flour and sugar). Use the pulse function to mix well. If some flour stick to the side of your H.Koenig blender, use the spatula to mix it and pulse again. Your dough is ready!
Maintain quickly and easily your H.Koenig food processor Génie5, RG6 or KM60s
Add a bit of water in your H.Koenig food processor with some dishwashing liquid. Turn on your H.Koenig appliance for a short time, and then rince thoroughly with warm water. Your food processor H.Koenig will be perfectly cleaned, without any effort.
Avoid grated carrots to stain your H.Koenig Génie 5, RG6 or KM60s food processor.
When you grate your carrots in the H.Koenig food processor, they tend to stain on it. To avoid it, spread a bit of oil on the food processor. Carrots won't stick to it, nor will them color your H.Koenig food processor.
Prepare your shortcrust pastry with your H.Koenig stand mixer.
For 300gramms of shortcust pastry, you will require 220g of flour, 2g of salt, 100g of softened butter, 85g of water. In the mixing bowl of your H.Koenig stand mixer, add the flour and salt. Cut the butter in small pieces and add them in the bowl. Start the engine at Speed 1 during 20secs, and add then the water. Increase the speed, and as soon as the dough shape as a ball stop the H.Koenig stand mixer. Wrap your dough in cling film and let the dough to rest for 30 to 45minutes in the fridge. The dough is then ready.
< Back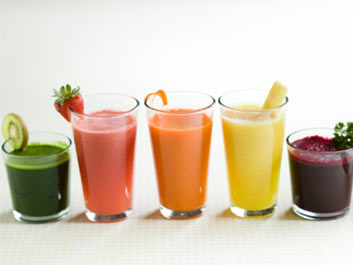 Related products