You want to chase all dust mites and allergens? Here are the tricks to complete the action from your H.Koenig vacuum.
First of all, your H.Koenig vacuum is your best ally, especially if it has a HEPA filter
HEPA (High Efficiency Particulate Air) filters are following high standards of efficiency defined by US government standards. H.Koenig Vacuums that have an HEPA filter are able to remove the thinnest particles that are responsible for allergies.
Reduce the amount of dust mites that are in the teddy bears of your children to complete the action of your H.Koenig vacuum
Your children have allergies? Teddy bears and stuffed toys need to be treated as well: you need to freeze them! Put them in a plastic bag and let them during at least one hour in the freezer to sterilize them. The ideal would be to let them at least 1 night per month and wash them afterwards.
Ventilate and reduce the humidity in the house to complete the action of your H.Koenig vacuum
Heat and humidity increase the proliferation of dust mites. Indeed, they multiply extremely quickly when the heat is above 20°C and humidity at 75%. To lower the temperature, you need to ventilate your house at least half an hour every day. If you use heaters, limit its temperature to 19°C maximum. Remove from the bedrooms everything that produce naturally humidity: humidifier, water tanks, plants etc.
Ayez les bons réflexes pour compléter l'action de votre aspirateur H.Koenig
Préférez certains tissus à d'autres, notamment ceux en fibres de bambou, vous pourrez limiter ces hôtes indésirables.
Privilégiez les stores au détriment des rideaux et surtout évitez les moquettes autant que possible. Optez pour des sols lavables et lisses, notamment, du lino, du vinyle, du parquet vitrifié ou encore du carrelage.
Pour la literie, préférez un sommier à lattes ou métallique à un modèle à ressorts. De même, les matelas et oreillers synthétiques hébergent moins d'acariens que ceux en laine, en plume ou en kapok.
Lavez draps, housse de couette, taie d'oreiller, rideaux, régulièrement et à au moins 60° C et évitez les couvre lits qui empêchent l'humidité du lit de s'évaporer.
Enlevez les tapis ou à défaut, tapez-les vigoureusement et régulièrement. Ne secouez jamais les tapis à l'intérieur mais à l'extérieur.
Concoctez ces 2 remèdes "faits maison" pour compléter l'action de votre aspirateur H.Koenig
La solution aux huiles essentielles : Mélangez 1,5 litre d'eau + 2 jus de citrons + 2 cuillères à café d'huiles essentielles (HE d'eucalyptus, de lavande, de menthe). Vaporisez et laissez sécher.
La solution anti-acarien au bicarbonate : Le bicarbonate de soude serait un produit acaricide. Contre les acariens, saupoudrez votre literie ou vos tapis de bicarbonate. C'est facile et très peu cher.
< Back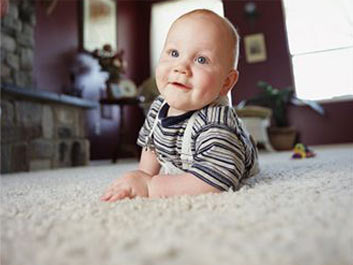 Related products