ICE CREAM MAKER HF250
Clasification : Home made cooking
Prepare your home made sorbets and ice creams in 20 to 40 minutes.
01. Intelligent
Prepare your home made sorbets and ice creams in 20 to 40 minutes tops.
02. Efficient
User-friendly, all the buttons on the HF250 ice cream maker are touch-sensitive, it has a digital display and comes with an aluminum removable bowl.
The HF250 will have your delicious and creamy ice cream ready to eat quickly thanks to its integrated refrigeration unit, similar to professional devices. Simply pour the mixture in the bowl and press the button, your ice cream maker will do the rest.
03. Perfectionist
Once your ice cream is ready, the device will keep it cold for an hour to make sure it stays perfectly delicious till the moment you eat it.


SPECIFICATIONS

Digital LCD display
Touch-sensitive buttons
1.5L freezing container: prepare 800gr of ice cream (enough for 8 people) in 20 to 40 minutes.
Refrigeration temperature: up to -39°
Removable preparation bowl.
Automatic stop.
Keep cold function for an hour after preparation
Included instruction manual and recipes.
The transparent lid can be open during preparation to add extra ingredients at different stages of the preparation.
Power: 150W
Professionals
< Back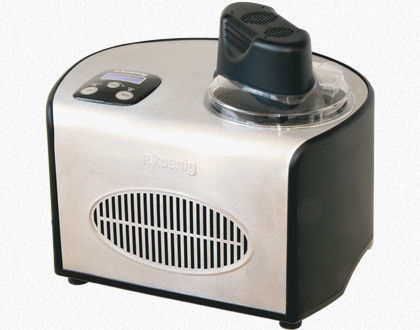 Power: 150W Capacity: 1.5 L (8 people) Hold function to cold sensitive keys LCD Removable bowl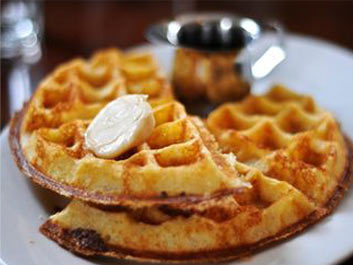 Some tips to get the best out of your H.Koenig Home-made cooking appliances.
Highlight your home made ice-creams made with the H.Koenig ice-cream maker HF180 or HF250.
To create an ice basket to serve your homemade ice creams done with your H.Koenig ice-cream maker, you will need 2 bowls: one bigger than the other one.
read more