Horizontal slow juicer HSX16
Clasification : Home made cooking
A perfect fit for your kitchen
01. Intelligent
The new H.Koenig horizontal juice extractor HSX16 allows you to enjoy fresh, tasty and healthy juices.
Start making fresh, healthy and flavourful fruit and vegetable juices, while preserving all the vitamins and their natural taste.
02. Perfectionist
Its slow-speed gentle pressure technology and bladeless propellers ensure juice quality with maximum nutritional intake, without altering fruit benefits and with minimal waste.
03. Efficient
Thanks to its modern and compact design, it will fit perfectly into your kitchen.
The H.Koenig horizontal juice extractor HSX16, your new health partner!
SPECIFICATIONS
Capacity: 1,1 L
Juice extractor with gentle pressure technology
Slow rotation speed for optimum preservation of vitamins
Elegant and modern design
Reverse function
Silent engine
Easy to clean and disassemble
Accessories: 900 ml pulp container and 1100 ml juice container
Power: 150 W
Professionals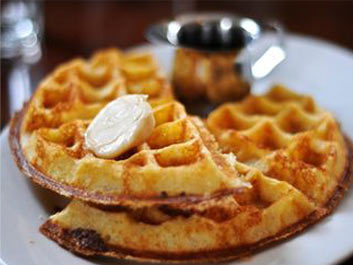 Some tips to get the best out of your H.Koenig Home-made cooking appliances.
Highlight your home made ice-creams made with the H.Koenig ice-cream maker HF180 or HF250.
To create an ice basket to serve your homemade ice creams done with your H.Koenig ice-cream maker, you will need 2 bowls: one bigger than the other one.
read more