COOKING MACHINE HKM1032
Clasification : Food processors
The H.Koenig HKM1032: to the discovery of new cooking talents!
01 INTELLIGENT
Are you looking for an intelligent kitchen robot that will help you realize excellent recipes in no time? To sear, simmer, fry, boil or steam… but also mix, crush, blend or make dough… The H.Koenig HKM1032 kitchen robot can do all that, and he'll do it for you!
Thanks to its programming system «Easy Pad Control», you can realize hundreds of recipes with fingertips.
02 EFFICIENT
With its LCD display, a temperature adjustable between 0° and 120°C, its 9 speeds, turbo function and an included timer all your preparations will be a success.
03 PERFECTIONIST
The HKM1032 is a complete and efficient robot with its various accessories as the cooking basket, the food steamer, the butterfly whisk, the spatula, the splashguard lid, the blade protection and the measuring cup.


SPECIFICATIONS
«Easy Pad Control» system
Preprogrammed menus + «Turbo» function
Temperature: 0°C to 120°C
Automatic programming
Large LCD screen
Stainless steel bowl 2.5L – Dishwasher safe
Included accessories: cooking basket, food steamer, butterfly whisk, spatula, splashguard lid, blade protection & measuring cup
Included recipe book
Power: heater 1300W
Power: motor 600W
Professionals
< Back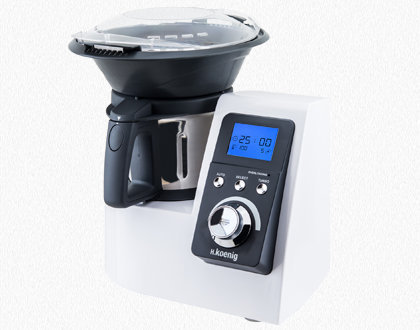 «Easy Pad Control» system
Preprogrammed menus
Temperature: 0°C to 120°C
Stainless steel bowl 2.5L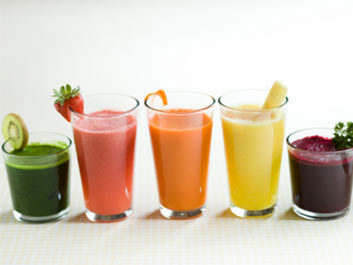 Some tips to get the best out of your H.Koenig food processors.
Change your fruit juice to a smoothie thanks to your H.Koenig Génie 2 or Génie3 blender.
In your H.Koenig blender, add your fruit juice and add a yoghurt or some buttermilk. Blend and enjoy!