TOS8
Clasification : Daily cooking and breakfast
For perfect toasts !
01. Intelligent
You will be seduced by the performance, usefulness and modern design of the H.Koenig TOS8 two slot toaster.
02. Efficient
Performant, with its 9 heating levels and its power of 1000W, it will adapt to all your desires.
Practical, you can choose amongst three functions. You can defrost, reheat and cancel the cycle at all times.
03. Perfectionist
Useful, it also possesses a removable crumb tray, an easy to use cord holder and nonslip feet for more stability.
Enjoy warm and crispy toasts with TOS8!
SPECIFICATIONS
Capacity: 2 slots
Thermostat 9 levels
3 buttons with light indicators
Defrost, reheat and cancel buttons
Digital display
Light indicator with the remaining time
Stainless steel body
« Cool Touch » coating
Removable crumb tray
Easy to use cord holder
Non-slip feet
Power: 1000W
Professionals
< Back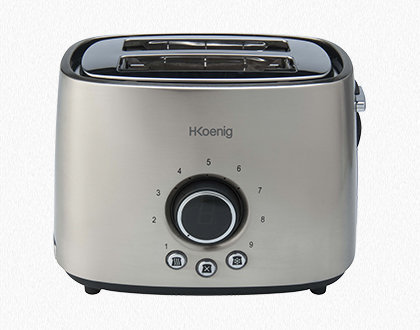 Power: 1000W
Capacity: 2 slots
Thermostat 9 levels
Related products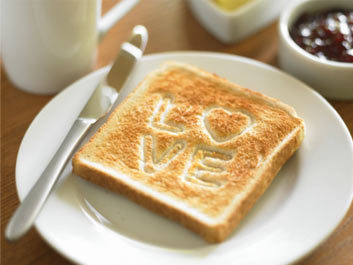 Some tips to get the best out of your H.Koenig breakfast and daily cooking appliances.
Maintain easily your H.Koenig Toasters TOS7 and TOS14
To clean thoroughly your H.Koenig toaster, once you turn it upside down to remove most of the bread crumbs, use a long bristles brush.
read more