MICROWAVE VIO2 20l
Clasification : Daily cooking and breakfast
Powerful, convenient and design

01. Intelligent
The H.Koenig microwave VIO2, adapts perfectly to all spaces with its 20 liters capacity and its 24.5 cm rotating plate.
02. Efficient
Easy to use and intuitive, you can adjust its 6 heating levels up to 700W and its timer up to 60 minutes directly on the LED display.
To help you prepare all your dishes, you will benefit from 8 convenient pre-programmed menus and functions designed to make your life easier. You can defrost, cook and heat!
03. Perfectionist
You will love its mirror finish, screen and buttons both useful and aesthetic. Elegant and modern, the VIO2 will bring a contemporary style to your kitchen.
VIO2, use it every day!
SPECIFICATIONS
Capacity: 20L
Rotating plate diameter: 24,5 cm
Defrost function and Express cooking
6 heating levels
8 preprogrammed menus
Timer up to 60 minutes
LED display with electronic programming
Child safety
Mirror effect front door
Power: 700W

Professionals
< Back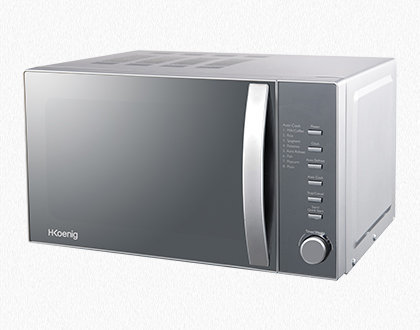 Capacity: 20L
Mirror effect front door
Power: 700W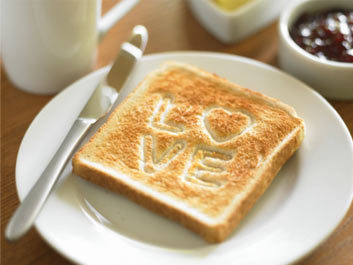 Some tips to get the best out of your H.Koenig breakfast and daily cooking appliances.
Maintain easily your H.Koenig Toasters TOS7 and TOS14
To clean thoroughly your H.Koenig toaster, once you turn it upside down to remove most of the bread crumbs, use a long bristles brush.
read more