Crust & crunch toaster TOS9
Clasification : Daily cooking and breakfast
Enjoy hot and crusty toast
01. Intelligent
Large capacity with its two extra-wide slots of 40mm each, the TOS9 toaster can prepare breads, muffins, bagels and more.

Efficient, with a power of 950W, its 7 browning levels and its defrost and reheat functions, you can enjoy your toast according to your desires.
02. Efficient
Convenient, its extra high lift allows you to easily withdraw your bread from the device without getting burnt. The product includes an automatic shutdown function when the bread has reached the desired level of browning and also a manual function to stop it whenever you want.
03. Perfectionist
Easy to store and clean, this toaster is designed with a removable crumb tray and easy cord storage.

Its elegant and vintage stainless steel design fits perfectly to any kitchen.

The TOS9 is an elegant and practical toaster for all types of hot and crispy bread!
SPECIFICATIONS
2 extra large slots 40mm
Preparation of breads, muffins, bagels
Defrost, reheat and cancel functions
Adjustable thermostat - 7 browning levels
Extra high lift
Automatic shutdown
Stainless steel design
Removable crumb tray
Easy cord storage
Non-slip feet
Power: 950W
Professionals
< Back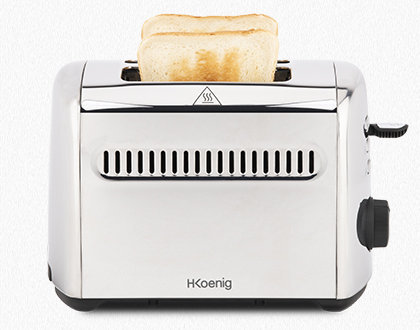 Power : 850W
Capacity : 2 toasts
6 levels of heat
Related products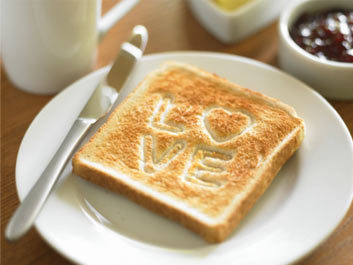 Some tips to get the best out of your H.Koenig breakfast and daily cooking appliances.
Maintain easily your H.Koenig Toasters TOS7 and TOS14
To clean thoroughly your H.Koenig toaster, once you turn it upside down to remove most of the bread crumbs, use a long bristles brush.
read more