Raclette and cooking stone 2 persons wooden design WOD2
Clasification : Friendly cooking
Looking for an original dinner for two?
01. Intelligent
The H.Koenig WOD2 allows you to use both the raclette machine and the granite plate to cook your ingredients.
02. Efficient
The WOD2 has a power of 350W and includes two non-stick pans.
03. Perfectionist
Create a cozy evening atmosphere by the fire with its wooden design.

Perfect for a "tête-à-tête" during winter evening!
SPECIFICATIONS
Stone baking plate
Cooking stone dimensions: 18.5 x 10.50 cm
Natural wooden handle
2 non-stick pans with wooden handles
On/off switch
Removable to clean easily
Overheating safety indicator
Non-slip feet
Power: 350W
Professionals
< Back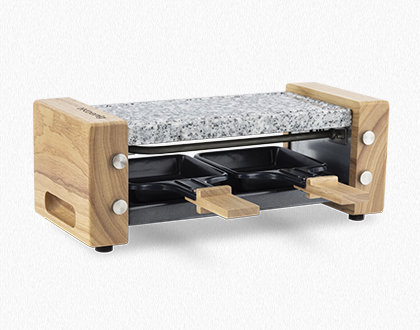 Natural wooden handle
Stone baking plate
Power: 350W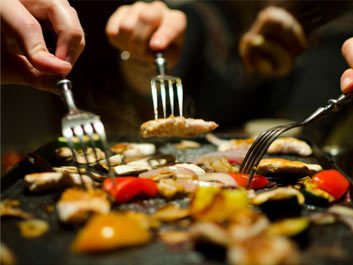 Some tips to get the best out of your H.Koenig grills and griddles.
How to clean easily your H.Koenig raclette grill
After using your H.Koenig raclette grill, let the plate cool down. All the components of your H.Koenig grill are easily cleanable with a sponge soaked with hot water and some dishwashing liquid.