Vacuum Cleaner Robot WaterMOP+ SWRC110
Clasification : Floor care
The new H.Koenig WaterMOP + Vacuum Cleaner SWRC110 will clean for you!
The H.Koenig robot vacuum cleaner Watermop Wifi+ SWRC110 does the cleaning for you! You can now control your vacuum cleaner remotly through the Cleanbot, a wifi-enabled application. Do you have guests coming over tonight? Set the remote vacuum suction program and find clean floors when you get back home.

Wherever you are, program up to 7 different cleaning programs per week. It picks up dust and cleans all types of floors thanks to its 180ml water tank that continuously supplies an absorbent microfiber wipe.

Its suction efficiency and dual brush system allow for optimal cleaning of your surfaces. The SWRC110 is equipped with a high performance HEPA filter for optimal filtration quality.

Based on the latest technology in optimized space management, it optimizes its navigation in your interior. With the help of its sensors, it detects emptiness, obstacles and all types of debris to be ever more efficient. You can also create a virtual wall to delimit the cleaning areas.

Practical, the SWRC110 has a charging station to which it automatically goes back at the end of its cycle to recharge.

The SWRC110 robot vacuum cleaner, a tool to make your life easier!
< Back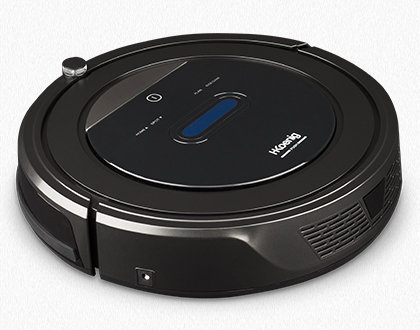 WaterMop technology: water tank 180ml
Optimized space management
Silent: Sound level 60db
Related products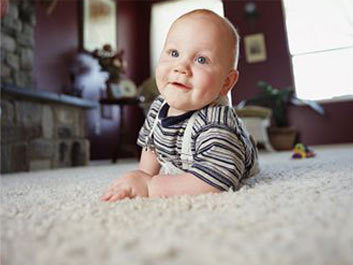 You want to chase all dust mites and allergens? Here are the tricks to complete the action from your vacuum.
First of all, your H.Koenig vacuum is your best ally, especially if it has a HEPA filter