Portable air conditioner reversible + KOL7012
Clasification : Home
KOL7012: Keep your home at the perfect temperature
01. INTELLIGENT
The H.Koenig KOL7012 reversible mobile air conditioner combines all the functions you need in one device. This unit is at the same time an air conditioner, a fan, a heater and a dehumidifier. It ensures you a permanent comfort at home.
02. EFFICIENT
Do not hesitate to place it next to the pillow with its « special sleep » function it will not prevent you from sleeping. On the contrary, with a cooling capacity of 3520W, it ensures an ideal temperature to sleep better at night, whatever the weather conditions.
03. PERFECTIONIST
Anticipate your needs, you can program it up to 24 hours on its LCD screen to come back home in an ideal environment.
SPECIFICATIONS
Energy class A
Functions: cooling, fan, heating, dehumidifying
Special sleeping mode
LCD display with up to 24 hours programming period
Accessories: remote control, drainpipe and window kit
Cooling power: 3520 W
< Back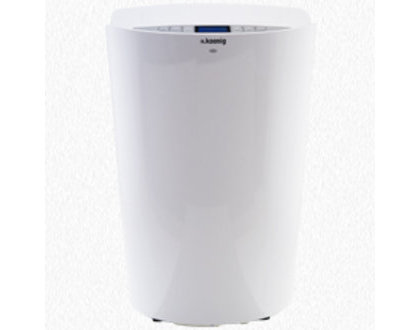 Energy class A
Functions: cooling, fan, heating, dehumidifying
Special sleeping mode