VERTICAL SLOW JUICER GSX22
Clasification : Home made cooking
The new slow extractor Vitalice GSX22 H.Koenig allows you, thanks to an innovative process, to adapt your juices' texture according to your tastes.
01. Intelligent
- Fine juice: All the flavor and benefits of fruits
- Thick juice: A high-fiber nectar for maximum nutritional benefits
- Natural sorbet: 100% fruit ice cream, natural pleasure
02. Perfectionist
Start making homemade fruit but also vegetable juices, while preserving all their vitamins and their natural taste. The special smoothie and sorbet trainer allows you to prepare tasty and 100% fruits, suger-free desserts.
Its gentle squeezing technology with a slow speed and bladeless propellers ensure the quality of the juice with a maximum of nutrient intakes, without altering the fruits benefits and with a minimum of waste.
03. Efficient
You no longer need to cut your fruits in pieces, its extra-large nozzle and its one liter capacity allow you to extract your juices in large quantities in a snap.
Easy cleaning thanks to its removable pieces.
The H.Koenig GSX22 vertical slow juicer, your new healthcare partner!

SPECIFICATIONS
Capacity : 1L
3 strainer: fine juice, thick juice and sorbet
Extra-large nozzle: 8.2 x 7 cm
Gentle pressure technology
Anti-drip system
Dishwasher safe
Stainless steel body
Included accessories: food pusher, cleaning brush, juice jug and pulp jug


Professionals
< Back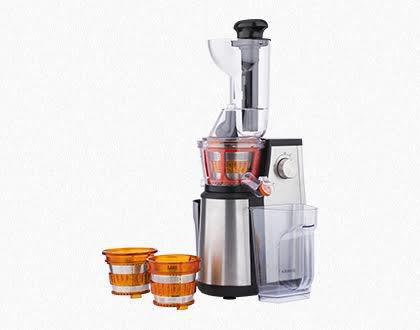 Capacity: 1L
Extra-large nozzle: 8.2x7cm
Gentle pressure technology
Related products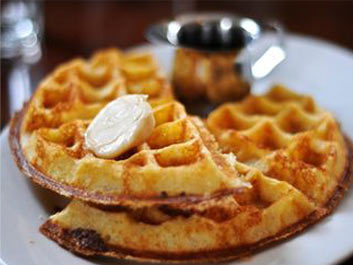 Some tips to get the best out of your H.Koenig Home-made cooking appliances.
Highlight your home made ice-creams made with the H.Koenig ice-cream maker HF180 or HF250.
To create an ice basket to serve your homemade ice creams done with your H.Koenig ice-cream maker, you will need 2 bowls: one bigger than the other one.
read more