Traditional crepe maker KREP29
Clasification : Friendly cooking
Would you like to spend a good time with your friends and family doing a crepe party? It is possible with the design Crepe maker
H.Koenig KREP29!
01. Intelligent
Realize quickly sweet or salty crepes thanks to its extra-large 33 cm cooking surface.
02. Perfectionist
Adjust the temperature up to 230°C to ensure a perfect temperature. With the temperature regulator, you can select the temperature lever thanks to its cursor. Homogenous baking thanks to its non-stick coating. Easy cleaning of the device, ready to use in a few minutes.
03. Efficient
With the Crepe maker H.Koenig KREP29: treat your family and friends!
SPECIFICATIONS
Crepe maker 33 cm diameter
Multi position thermostat regulator
Temperature up to 230°C
Non-stick coated
Indicator light
Stainless steel strip
Included accessories: 1 large spatula, 1 wood distributor Power: 1300 W
Professionals
< Back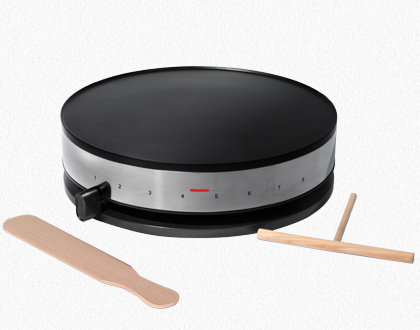 Crepe maker 33 cm diameter
Multi position thermostat regulator
Non-stick coated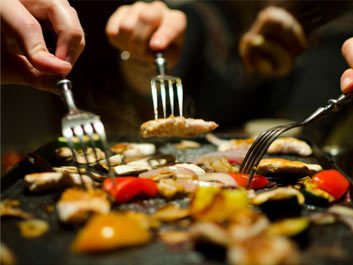 Some tips to get the best out of your H.Koenig grills and griddles.
How to clean easily your H.Koenig raclette grill
After using your H.Koenig raclette grill, let the plate cool down. All the components of your H.Koenig grill are easily cleanable with a sponge soaked with hot water and some dishwashing liquid.